undue noise
experimental music in central victoria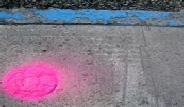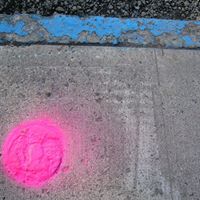 undue noise
saturday 7th december 2013
old fire station, bendigo
admission by donation
undue noise inc presents a day of experimental musics of various flavours featuring central victorian musicians & friends, including European Free Jazz legend Kris Wanders, who now lives in Maryborough (and his Quintet will feature Castlemaine pianist Jude Russell as well as Brett Evans tenor and bari saxes, Dave brown bass, Harry Shaw-Reynolds drums and Kris on tenorsax.). Be prepared to be blown away, Dean Stanton's new musical gadget (the Gilligan's saxophone), a reunion of Bendigo experimental improv group (Soft Black Stars), a new electroacoustic work by Jacques Soddell, Steve and Vince's explorations of sax and bass through computer algorithms, the return of guitarist/computer composer Mathew Underwood, Klare's new collaboration with Damian ("improvised ritual" (guitar/voice/laptop), Damian's new collaboration with Clive Bourne (Noodle is described as semi-improv psychedelic/ ambient/ jazz/ noise), synth sounds from Jake Martin (The Synthologist) and Scott Sanders. Oh, and the computer/electronic sounds of Cray, minimalist electronica of Muttboy, and guitar loopism of JJBull.
From 2pm
Steve Marton + Vince Giles
Klare Lanson + Damian Mason
Scott Sanders
Cray
From 5pm
Dean Stanton
Matthew Underwood
Noodle
JjBull
From 8pm
The Synthologist
Muttboy
Jacques Soddell
Soft Black Stars
Kris Wanders Quintet
Presented with assistance from the City of Greater Bendigo Cultural Grants Program.