undue noise
experimental music in central victoria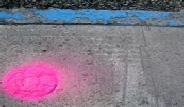 undue noise
Sat 3rd December 8pm $5
Old Fire Station View St Bendigo
The last one for the year features a mix of analog synths, computers, acoustic sounds and noise.
VICMOD is a group of modular synth enthusiasts that meets monthly in Melbourne to build and discuss modular synthesisers. Tonight you'll hear their ensemble, The VICMOD Ensemble, who recently had a great show at the Melbourne Fringe Festival. VICMOD is also Kyneton based Ross Healy's record label that features great Australian and International experimental music.
WARREN BURT is one of the major figures in Australian Computer music. Now Daylesford base – this will be his first solo performance for Undue Noise.
ATMOS ENSEMBLE is a Castlemaine/Maldon based free-improv group, led by Simon Howard, using mainly acoustic instruments AE will malso have an extended jam betwee 5 & 6pm
JACQUES SODDELL also runs a regional based record label (cajid media) which specialises in Australian sound art. His "cinematic" computer based soundscapes using mutated field recordings & other sounds are well known to Undue Noise audiences. He is also founder of Undue Noise.
THEY EAT SCUM – is a new and constantly evolving line-up of musicians and sound artists from across Victoria. Basing their sound on the concept of 'free punk', their improvised sound ranges from solo noise sets and sound art, through to full band psych rock, and noise jams. A very loosely structured outfit, sometimes consisting of a solo member, duo, or trio, through to a full band, their name is taken from the Richard Kern 'transgression cinema' film of the same name from the early 80's New York punk scene