undue noise
experimental music in central victoria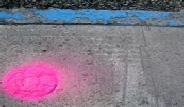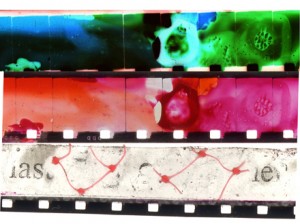 Waiting to Turn into Puzzles
aug 21 8pm $10
Old Fire Station Bendigo
Produced by Aphids, performed live by New Music ensemble Quiver, music composed by David Young, Film by Louise Curham
Supporting program: improvisation by Atmos Ensemble
Waiting to Turn into Puzzles is the latest collaboration between film artist Louise Curham and composer David Young. Shot in Yokohama Japan, this 45 minute hand-processed super 8 film/music work forms the basis of the musical scores. The inter-medial nature of the work creates a hovering connectedness between image and sound, shifting the boundaries between the artforms. Similarly the graphic music notation allows a certain freedom and spontaneity in the performance of the music which accompanies the film, whilst remaining precisely structured.
FILM: Louise Curham – more info at http://www.aphids.net/tags/louise_curham/Louise_Curham
MUSIC: David Young – more info about David at http://www.aphids.net/people/David_Young
PERFORMED BY: Quiver – Quiver is a group of young musicians who are quickly establishing themselves at the forefront of contemporary music in Melbourne. Quiver are passionate about contemporary art music, experimental improvisation and interdisciplinary practice. The four core players are also co-directors who share a dedication to innovative programming and close composer-performer collaboration.
more information & artist statements at http://www.abc.net.au/classic/australianmusic/puzzles/about.htm